What Our
Clients & Partners

Say...
We were under contract on a new build construction, and we were originally using the builder's lender. Due to a hiccup with the builder's finance department, we had our contract canceled. During a very stressful time, Cameron was suggested to us by our real estate agent. Cameron helped us through a very frustrating situation, and eventually got things back on track. Anytime we had a question, Cameron always took the time to explain all of our options. We felt like Cameron and his team actually "cared" about helping us. He made videos that explained our loan in detail, and game planned the future of our loan. Buying a new home is a long and tedious process, but meeting Cameron was one of the few bright spots. We highly recommend CSI Mortgage. -Ernest K.
As I am a first time homebuyer my first attempt with a mortgage company was horrible. I came across Cameron and from the beginning they delivered on everything I requested while keeping me informed throughout the entire process. I would recommend them for any home buyer. Looking forward to work with his team in the future! -Idris Muhammad
Cameron Cook and his team is top notch when it comes to experienced Senior Mortgage Brokers service. I have been a Realtor for over 15 years and have finally found a Mortgage broker that is honest, professional and puts my clients needs first. Cameron has the ability to shop dozens of lenders to get you the best rates available. His assistant and senior processor are there with you throughout the transaction, assisting in answering all your questions immediately and processing your loan smoothly. Thank you Cameron and your team for always providing my clients with extraordinary service! -Stephanie Ward
Cameron and his team, Hunter and others, have been on-top of every option and opportunity to get the best financial deal on the market. They did not rest until the closing too! If there was a better deal that came up they would text or call to talk through it with no pressure on any decision. I would not work with anyone else! -Roger French
Cameron helped my wife and I work through a refinance for our home. Not only was his team quick and professional, but they were extremely helpful in making sure we had the right information to make the right decisions. Would definitely recommend going through a mortgage process with this team! -Sam Nicholson
Incredibly impressed by Cameron and his ability to walk me through not only my options, but also in terms of making the best decision right now financially. There was 0 pressure to refinance and all he did was present ways it could help me. Cameron's assistant, Hunter, was also a pleasure to work with and quickly got back to me on any questions or needs to close the loan. I was able to close in less than 10 days and it was all stress free. Everything was communicated clearly and efficiently. Thanks Cameron! -Kyle Falicki
Cameron Cook and his team were very helpful throughout the entire process of building my home loan. He had profound knowledge in all aspects of the home buying process. This being my first home loan he was able to educate me in the various technicalities and terminology of the home buying process. Would highly recommend Cameron Cook and his team for any home loan inquiries. -Benjamin Meis
Cameron made this process so easy. He is very knowledgeable, and honestly made this whole process enjoyable. Cameron is incredibly invested in getting you the best rate for you, and really breaking down the process with as much information as possible. I learned so much, and truly believe I got the best loan because of the work Cameron did. -Darrin Morrison
I cannot express enough how quick and easy it was doing a refi with Cameron Cook. He is the first person to ever do personalized videos explaining everything throughout the process. Signing all the documents took 20 minutes and he even offered to come to our house. I will recommend him to everyone, thanks again! -Jes Harris
Cameron and his staff were excellent to work with. They were very professional and thorough. Not only did they respond to our calls and emails in a timely manner, but Cameron's use of technology to walk us through the lending process was wonderful! His personalized videos really gave us an understanding of what our options were. He created these personalized videos throughout the entire process. We have bought and sold many homes and this was the most seamless and easiest to understand. -lbhswilliams6 from Arvada, CO
Cameron & team are professionals who make the process of refinancing easy. For someone who's busy & values customer service, this is your team. I highly recommend. -edwardskim0268 from Denver, CO
Cameron was amazing! Without his help and guidance, we wouldn't be first time homeowners today. He has helped multiple coworkers of mine, I've already referred a couple friends to him, and never once did we doubt his ability to ensure we were on the right track. Because we trusted his expertise, we finally have a place to call home. I HIGHLY recommend Cameron and Premier Home Loans - follow his lead and you will not be disappointed. -user3924098 from Castle Rock, CO
I have obtained two new mortgages with Cameron, and have refinanced twice. Cameron got me a great deal on the two loans. Cameron got me a great deal on my refi's as well. In my experience Cameron is honest and extremely knowledgeable. I look forward to doing business with him in the future. -jeremyfink from Calhan, CO
Over the last year I've worked with Cameron on three real estate loans. In each and every case he was knowledgeable, helpful, responsive and attentive to my needs. The first loan was for an investment property which he handled efficiently and promptly even though he was on the road due to a family emergency. I was impressed and notwithstanding his first experience of working with me - I pulled out of the first loan late in the game - the second loan was for my primary residence during which he handled my meltdowns regarding mortgage documentation requirement with grace and aplomb. The third was a refi of my primary residence loan which he advised just a few months post closing as interest rates had fallen and he was able to save me significant $$. Again I was impressed and happy ! I recommend Cameron without hesitation for all your real estate loan requirements. -G. Baigent from Bailey, CO
Just purchased my first home with Cameron and Premier Home Loans. Had a great experience purchasing my first home. Cameron was able to work with me around my schedule and answered any questions i had right away. Closing was a breeze and Cameron did an excellent job of walking me through the process and my mortgage. I highly recommend Cameron! -shanahankevin12 from Littleton, CO
Highly recommend Cameron Cook! We had an expedited closing date and Cameron with Premier Home Loans was able to accommodate and got the loan turned around in time. He kept us updated the whole time and educated us on the process. -Zach Hoepfner from Castle Rock, CO
My wife and I were referred to Cameron Cook by our real estate agent and we were very happy with our loan process. Cameron was able to answer all of our questions, and gave us multiple mortgage options that worked best for us. We would highly recommend using Cameron Cook and Premier Home Loans! -Eric R from Littleton, CO
We moved across the country and were based on the east coast for most of the time the loan was being processed. Cameron and his team were professional and attentive to the additional demands by having clients 2 time zones away. Given all of the craziness involved in moving a family 2k, it was really nice not having to worry about the logistics of buying a new house! Thank you Cameron and team for being true professionals. -lg gman123 from Littleton, CO
I'm a veteran and first time home buyer. Cameron and his team are professional, patient and most importantly transparent. I was taken care of through out the process with simple explanations and my best interests at the forefront of every step. Definitely work with this team for all your mortgage needs! -Robert Edwards
Submit Your Review!
We'd love to hear from you! Use this form to send over details about your experience with our mortgage team.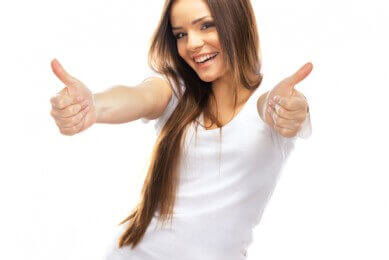 Get Your FREE Pre-Approval Letter Now!